Practicing is to cultivate a deep listening of myself through my body.
Moving in complete freedom and together with others is my way of connecting myself with the whole universe and entering in a state of real joy.
Being aware of everything that's happening now, without listening to the murmurings of the mind and overthinking about the past or the future, is my freedom.
MILANO / ANIMALS / SOUL MOTION LAB/ 8-10 DECEMBER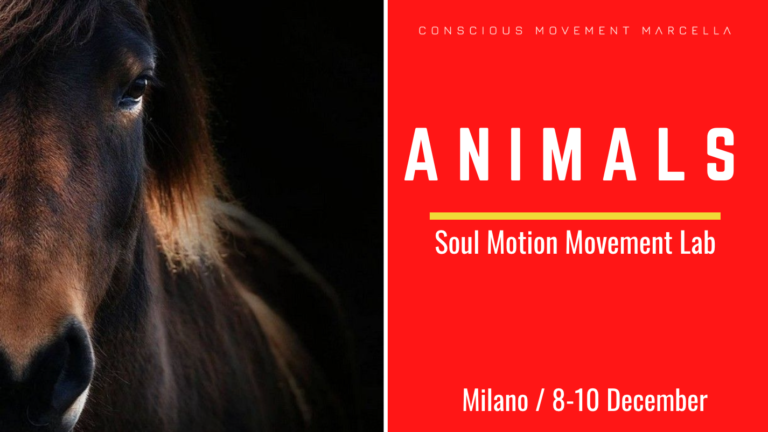 NEXT CLASSES
7 OCTOBER | MILANO
8 OCTOBER | BERGAMO
14 OCTOBER | TURIN
22 OCTOBER | GENOVA
28 OCTOBER | ROME
29 OCTOBER | NAPLES
BE IN TOUCH: SUBSCRIBE OUR NEWSLETTER